Welcome Victor Concha, GEBA Wealth Management's newest Financial Advisor
We are pleased to announce that Victor Concha, GEBA Wealth Management's newest Financial Advisor, has now been certified and is designated as a ChFEBCTM (Chartered Federal Employee Benefits Consultant), passing the rigorous training and testing. 
He joins GEBA Wealth Management's other Advisors Greg Klingler, Chris Fagiolo, and Kateri Turner who all have special expertise in understanding and navigating federal employee pension benefits, life insurance, Social Security benefits and more, for a successful retirement. 
Victor is ready and available for consultations. Call (800) 826-1126 to schedule an appointment. Congratulations, Victor!
As a GEBA member, you have access to experienced financial advisors who specialize in helping federal employees. They can help make sure you are on track to achieve financial goals like buying a home, funding college, or preparing for retirement. When considering insurance, it often makes sense to review your overall financial picture, since some insurance products can also provide effective investment opportunities.
GEBA Wealth Management financial advisors do not earn commissions – they offer unbiased advice and are dedicated to finding the best solutions for your investment timeline, risk profile, and long-term goals. Whether you have a specific need in mind or are ready to build an overall financial plan for your future, talk to GEBA's Financial Planners to get started.
Grow your retirement nest egg using your TSP and any other investments you may have in a coordinated and efficient way.
529 Savings Plans for college tuition
Make sure your family is properly insured, especially if unexpected circumstances threaten your ability to work.
Plan for life's big financial needs or opportunities.
Your GEBA financial advisor will continue to assist and meet with you regularly, long after your plan is complete, to make sure you stay on track to meet your goals.
Why Choose GEBA Wealth Management
Our financial advisors are experienced, licensed, and hold designations such as Certified Financial Planner (CFP®), Chartered Federal Employee Benefits Consultant (ChFEBCTM), and Federal Retirement Consultant (FRC®). They understand federal pension programs, survivor benefits, health insurance, life insurance, and how those benefits interact with Social Security.
GEBA Wealth Management can simplify your life – and help you get the most out of your investments and government benefits!
Our experts understand all of the various retirement, disability, and pension plans (TSP, FERS, CSRS, FSRDS, FSPS) that are in place for federal employees. Everyone's path is unique which is why you need a GEBA financial expert to look at your needs. Here's a look at the most common progression for insurance and financial planning:
GEBA - It's All About YOU!
EARLY CAREER EMPLOYEE


Basic coverage that won't break the bank
Insurance:
$50K Guaranteed Group Term Life Insurance
Vision
Dental
Financial Planning:
MORE RESPONSIBILITIES


Cars, pets, possessions – life's getting real
Insurance:
Term or Individual Life Options
Auto
Pet Insurance
Emergency Travel
Financial Planning:
Increase Investments
Evaluate Insurance
BUILDING A FAMILY


Spouse, house, kids…much more at stake now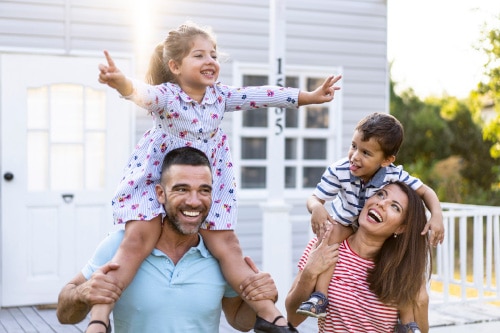 Insurance:
Home
Spouse Coverage
Family Members
Long Term Disability
Financial Planning:
Re-evaluate Coverage
Save for College
MOVING UP, PEAK EARNING YEARS


Time to save more and protect yourself
Insurance:
Financial Planning:
Increase Investments
Re-evaluate Coverage
Long Term Care Options
THINKING ABOUT RETIREMENT


Are you ready?
Financial Planning:
Re-evaluate Coverage
Social Security Analysis
Legacy Planning
Financial Planning:
Legacy Planning

Tax-Efficient Ways to Pass Money to Heirs