You've worked hard to build your assets. You need an experienced financial advisor that understands federal benefits and can help you make the most of what you've earned. GEBA Wealth Management is committed to providing unbiased advice and building lasting relationships. 
We offer financial planning to meet specific needs as well as address your entire financial situation. 
Our Investment Advisory Services provide options for clients seeking professional expertise in managing their investment portfolios.
We also offer additional Investing Services to provide some of the most sought-after investment plans and products for investors who prefer to take part in the decision making process.
Reach Your Financial Goals
Assess your investment strategies to plan for your future 

Review and adjust insurance coverage to ensure you and your family are protected

Plan for college tuition and other major financial commitments
Make the Most of Retirement
Identify the optimal Social Security claiming strategy for you and your spouse/partner.

Assist with pre-retirement decisions regarding your benefits and insurance, including long term care.

Develop a tax-efficient plan for drawing on your retirement benefits and investments after you retire.

Create a Legacy Plan that will distribute your assets tax-efficiently according to your wishes.
Wherever you are in life, our Financial Advisors are here to guide you through the challenges that lie ahead. Everyone's path is unique which is why you need a GEBA expert to look at your needs – here's a look at the most common progression for insurance and financial planning.
GEBA - It's All About YOU!
EARLY CAREER EMPLOYEE


Basic coverage that won't break the bank
Insurance:
$50K Guaranteed Group Term Life Insurance
Vision
Dental
Financial Planning:
MORE RESPONSIBILITIES


Cars, pets, possessions – life's getting real
Insurance:
Term or Individual Life Options
Auto
Pet Insurance
Emergency Travel
Financial Planning:
Increase Investments
Evaluate Insurance
BUILDING A FAMILY


Spouse, house, kids…much more at stake now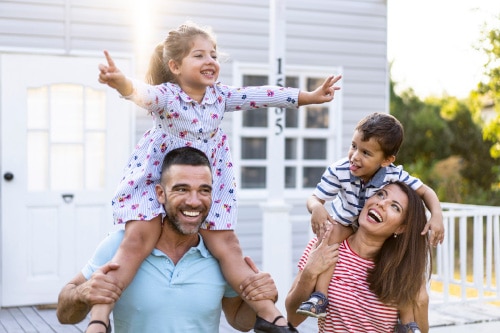 Insurance:
Home
Spouse Coverage
Family Members
Long Term Disability
Financial Planning:
Re-evaluate Coverage
Save for College
MOVING UP, PEAK EARNING YEARS


Time to save more and protect yourself
Insurance:
Financial Planning:
Increase Investments
Re-evaluate Coverage
Long Term Care Options
THINKING ABOUT RETIREMENT


Are you ready?
Financial Planning:
Re-evaluate Coverage
Social Security Analysis
Legacy Planning
Financial Planning:
Legacy Planning

Tax-Efficient Ways to Pass Money to Heirs