Created solely to serve the federal workforce, GEBA has a 63-year history with people just like YOU and knows the specific challenges and opportunities of federal employees. GEBA applies its years of experience and knowledge to offer insurance benefits and wealth management products and services specific to YOU and your needs. Because YOU are what it's always been about.
Federal employees receive insurance and retirement benefits as part of their government employment, but for many, these benefits fall short. For many people, GEBA can provide more coverage, at better rates, with much greater flexibility.
GEBA's offers group discounts on a full range of insurance products and provides complete financial planning services. Our experts take the time to make careful, unbiased recommendations that best fit your needs. GEBA membership is free and continues as long as you maintain any plan with us.
All federal employees, retirees, active and retired military, and Sponsored Family Members can take advantage of GEBA's member rates and superior service. See exactly who's eligible.
In short, GEBA exists to give you and your family peace of mind — and to help you achieve your financial goals.
GEBA can help you consider your financial outlook at each stage of life — while everyone's path is unique, here's the common progression for insurance and financial planning.
GEBA - It's All About YOU!
EARLY CAREER EMPLOYEE


Basic coverage that won't break the bank
Insurance:
$50K Guaranteed Group Term Life Insurance
Vision
Dental
Financial Planning:
MORE RESPONSIBILITIES


Cars, pets, possessions – life's getting real
Insurance:
Term or Individual Life Options
Auto
Pet Insurance
Emergency Travel
Financial Planning:
Increase Investments
Evaluate Insurance
BUILDING A FAMILY


Spouse, house, kids…much more at stake now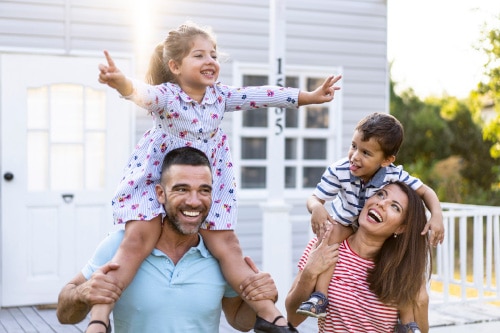 Insurance:
Home
Spouse Coverage
Family Members
Long Term Disability
Financial Planning:
Re-evaluate Coverage
Save for College
MOVING UP, PEAK EARNING YEARS


Time to save more and protect yourself
Insurance:
Financial Planning:
Increase Investments
Re-evaluate Coverage
Long Term Care Options
THINKING ABOUT RETIREMENT


Are you ready?
Financial Planning:
Re-evaluate Coverage
Social Security Analysis
Legacy Planning
Financial Planning:
Legacy Planning

Tax-Efficient Ways to Pass Money to Heirs
GEBA Gives You More
GEBA often provides more options and greater flexibility to supplement Federal coverage and better fund your retirement. Everyone's situation is different, but in general:
FEGLI, VGLI — Basic FEGLI may not be enough. With GEBA, you can apply for life insurance anytime, you can continue coverage if you leave the government, and GEBA provides more options for higher coverage as well as coverage for your spouse and dependents.
TSP — GEBA offers a full range of investment strategies that allow you to supplement your TSP retirement savings as well as build wealth for specific goals like saving for college tuition.
FERS Retirement Disability — GEBA can offer coverage sooner than FERS after a disability, typically with less strict guidelines. Spouses can also apply for GEBA disability insurance.
FLTCIP – Long Term Care — GEBA offers a wide range of options and hybrid plans to fit each person's unique situation. After recent price increases, most find GEBA's rates to be very competitive.